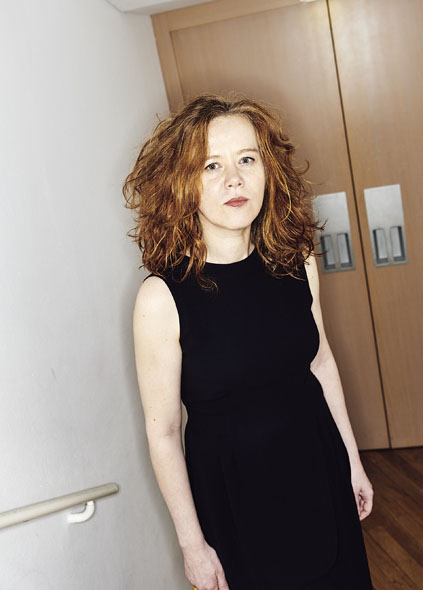 Daniela Hlinková was born in Žilina, Slovakia. She began her musical education at the age of five and soon she won a number of prizes at national as well as international competitions as, for example, in 1983, at the International Youth Piano Competition "Virtuosi per Musica di Pianoforte" in Usti nad Ladem, Czechia.
On Lazar Berman`s recommendation she obtained a scholarship at the N. Rimskij-Korsakov-School of Music in St Petersburg where she was educated by Prof. Sergei Maltzev for four years. She continued her studies at the Academy of Music in Bratislava, Slovakia, with Prof. D. Varinska, and at the Music Academy in Bergen, Norway, where she was trained by her father, Jiří Hlinka. From 1993 on she studied at the Academy of Music, Cologne, where she was taught by Prof. Pavel Gililov. Here she was awarded the Bachelor Degree in 1998, and the Master Degree in 2001. She also attended master classes given by Pierre-Laurent Aimard, Dimitri Bashkirov, Alexander Lonquich, Leonard Hokanson, and Halina Czerny-Stefanska.
She was awarded the International Brahms Competition Prize in Klagenfurt in 1993, the Ibla-Grand-Prize in Sicily in 2002 ( the Leoš Janáček Special Prize ), and the Riviera del Conero in Ancona in 2003 ( in a duet with the violinist Birte Päplov ).
On the occasion of a chamber music performance at the Konzerthaus Berlin, in 2004, she attracted the attention of Michael Gielen, and he invited her to perform with him as a soloist. So, in 2006, she made her debut with the Berlin Symphony Orchestra conducted by Michael Gielen.
She performs in concert halls such as the Gasteig Munich, the Konzerthaus Berlin, St. Petersburg Philharmony as well as the Philharmonic Concert Hall in Berlin. She also plays at various festivals such as the Schleswig-Holstein-Music-Festival, the Kassel Music Festival, the Chorin Summer Festival, the Icelandic Musicfestival, and the Avantgarde Music Festival in St. Petersburg. Within des Young Euro Classic Festival 2010 she played Beethoven's Piano concerto E flat major under the guidance of Heinrich Schiff.
In 2011 an Artist in Residence of the Kasseler Musiktage Festival. In January 2012 gave the first German performance of the Concertino of Simon Laks at the Konzerthaus Berlin, broadcast by the Deutschland Radio Kultur.
She also devotes herself to chamber music. Alexander Rudin, Christian Altenburger, Klaus Thunemann and Ulf Rodenhäuser count among the artist to whom her artistic development is much beholden. Her Duo-partners are especially cellists Jir(í Bárta and Knut Weber (Berlin Philharmonic Orchestra) and the violinist Bernhard Forck (concertmaster of the Akademie für alte Musik Berlin).
She has also appeared with Pavel Kohout, Elke Heidenreich and Gerd-Peter Eigner at their author reading evenings.